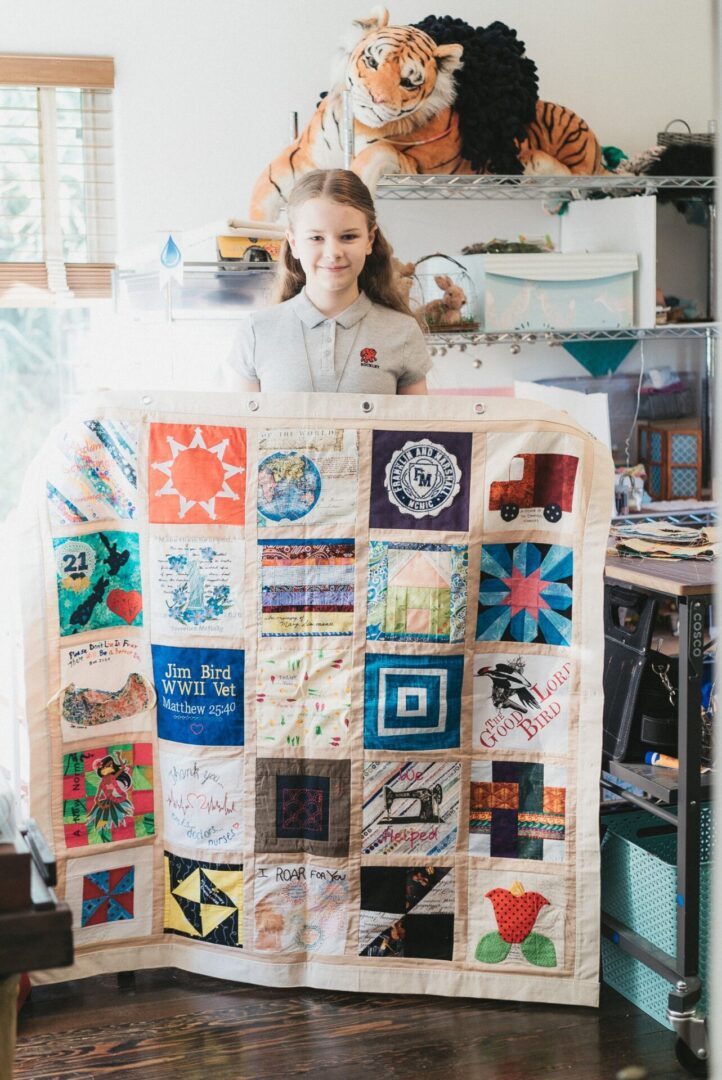 A MESSAGE FROM MADELEINE - MAY, 2020
I'm Madeleine. I'm a 13 year old girl. I live in California and I think it's very sad what is happening to the world with this virus. In April, 2020, I was 13 and in the 7th grade when I created the Covid Memorial Quilt to help people heal. 
When you watch the news, it's just about the numbers and how they keep going up. They have gotten so high that we don't think of those numbers as people anymore and I want to change that. They aren't just numbers. They are people who died and they deserve to be remembered. Behind every number is a person who had a family and friends who loved them. 
My mom worked on the AIDS Memorial Quilt and she told me how healing and almost magical it was at the time. She lost people she loved and no one was honoring them. That was 35 years ago, and now people are dying again from another virus in another pandemic and we are in pain again.
So, I reached out to the Board of Directors of the AIDS Memorial Quilt to tell them about my idea and ask for their advice. I spoke to Michael Bongiorni, Interim Director, Quilt Operations, National AIDS Memorial. He gave me some great tips on making and caring for the Covid Memorial Quilt.
"Quilts show people care. The tradition of a quilt is very American. It's a tradition that shows compassion and remembrance. As activists, we can all join together to show love in a time of darkness." -Michael Bongiorni, Interim Director, Quilt Operations, National AIDS Memorial.
I also spoke to Cleve Jones, the Founder of the NAMES Project AIDS Memorial Quilt. He was touched that a girl like me would care about him or what he did in the 1980's, but I think what he did was an act of love and we all need more love right now.
I want to help people heal. Please help me spread the word.
Love, Madeleine.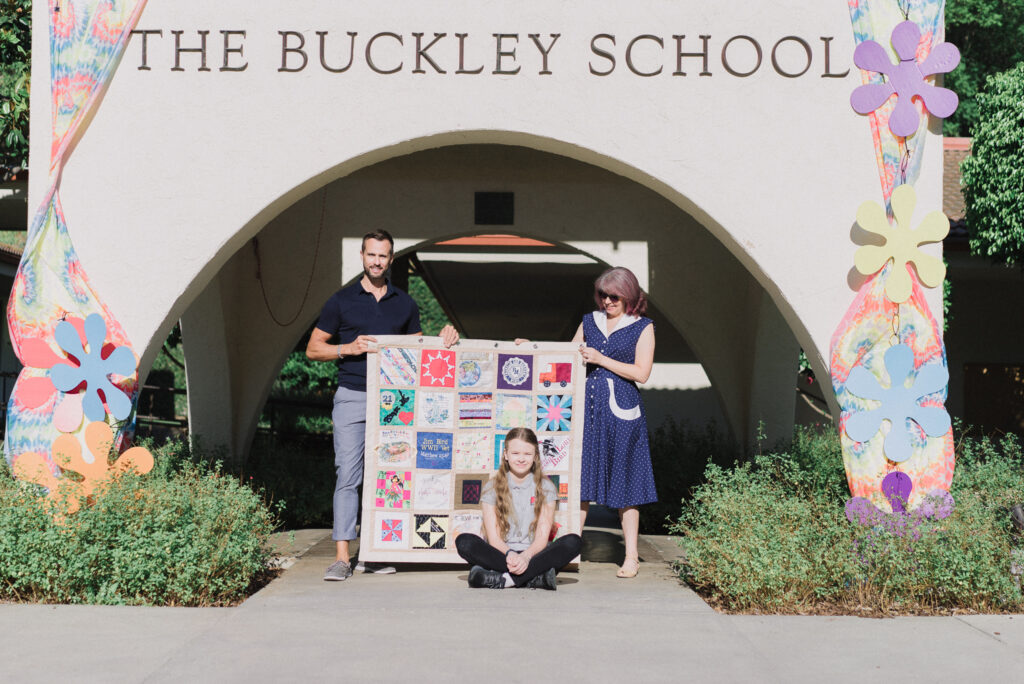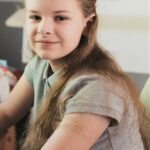 Creator, Covid Memorial Quilt
Designer of the Covid Memorial Quilt
Student at The Buckley School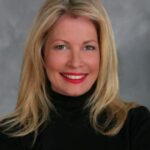 Managing Director, Covid Memorial Quilt
Website Administrator
Mother of Madeleine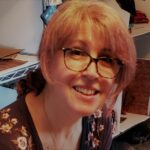 Director of Quilt Operations, Covid Memorial Quilt
Curator of Memorial Squares
Textiles & Costume Design Teacher, The Buckley School.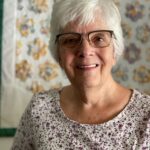 Assistant Director of Quilt Operations, Covid Memorial Quilt
Embroidery on Memorial Squares.
Former Teacher, The Buckley School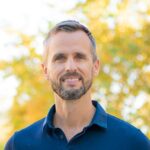 Community Action Project Leader
Assigned "Young Change-Makers in a COVID-19 World"
History Teacher, Middle School, The Buckley School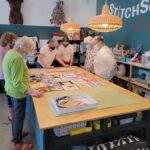 Our amazing Volunteers keep us afloat by sewing in our local community, sending gift cards to Joann's and Amazon, with financial donations for materials and travel costs and by writing us letters of love and support.
Still, the greatest gift you can give is to allow us to honor the person you lost on the Covid Memorial Quilt and spread the word about our healing project.
THANK YOU VOLUNTEERS for all your love, kindness and support.